EverBlock Access and Ground Protection Mat
Specifications
ITEM#: EBM4X8
EverBlock Access Matting / Ground Protection Mats support tremendous weights and can be used to create temporary roadways for trucks, cars, forklifts, and all types of vehicles.   Easily moved by hand, mats can be laid down virtually anywhere, enhancing job sites and 
EverBlock Access Mats are manufactured using durable HDPE materials that is fully recyclable and is chemical resistant and water proof.  Mats can be used in muddy conditions for access or over grass to protect ground surfaces against rutting and other damage.
Unlike plywood EverBlock ground protection mats won't become waterlogged and will not warp, crack, rot, or delaminate.  You can use them again and again in all types of environments, hose them down when not in use, and store them on pallets for further use. 
Length: 8ft   (2.44m)  x  Width: 4ft  (1.22m)
Thickness: 0.5″ (1.27 cm)
Weight: 70 lbs per mat (32 kg)
Material: Hi-Density Polyethylene (HDPE) 
Black, White
Custom colors and identifying nameplates are available with minimum order sizes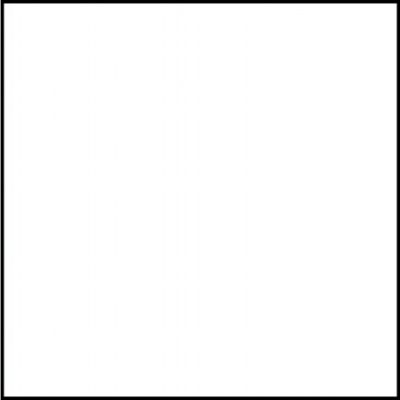 Weight Loading Capacity:  2800 psi or Vehicles up to 80 tons
EverBlock AM can support the weight of cars, trucks, forklifts, diggers, cranes, and more, while protecting the sub-surface against rutting and damage
Connector Links:  2 way connector links, 4 way connector links
Heavy duty connector links hold mats together to create integrated and contiguous roadways, access pads, parking areas, and more. Links can support heavy moving loads and keep mats aligned during use.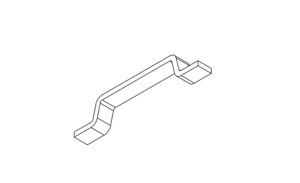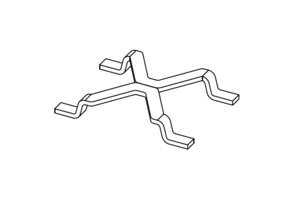 EverBlock Access Matting (Ground Protection Matting) may be used for numerous applications, including:  
Lawn and parkland protection
Sports field protection
Access over soft ground
Sidewalk protection
Access over sand
Equipment pads – generators, pumps, tanks, rigs, etc. 
Boneyard flooring
Forklift, boom lift, and backhoe access
Work platforms
Standard Pallet Size:  30 Mats – 48″ x 96″ x 22″ --> 804 sq/ft  (smaller or larger quantities may be ordered)
53ft Truck: 500 Mats – 16,000 sq/ft
20ft Ocean Container: 250 Mats – 8,000 sq/ft
40ft Ocean Container: 500 Mats – 16,000 sq/ft
40ft High Cube Ocean Container: 500 Mats – 16,000 sq/ft
463L Military Standard Pallet: 120 Mats – 3,840 sq/ft
EverBlock Access Mat Features
EverBlock Access Mats Incorporates unique functional features that distinguish it from competitors
Unique modular design allows sections to be connected to create nearly any sized floor
Proprietary connection system allows for quick installation and removal WITHOUT any tools
Lightweight construction for easy handling and transport
Durable cross ribs add structural support, increase weight loading capacity and provide torsional stability
Integrated cable channels allow for networking and power cables to be run underneath the flooring
May be installed on top of EverBlock modular building blocks, allowing floors to be raised
UV protected
Fully waterproof and chemical resistant and may be used indoors and outside
100% recyclable