EverBlock® Flooring & Ground Protection
MANUFACTURERS OF MODULAR FLOORINGS SYSTEMS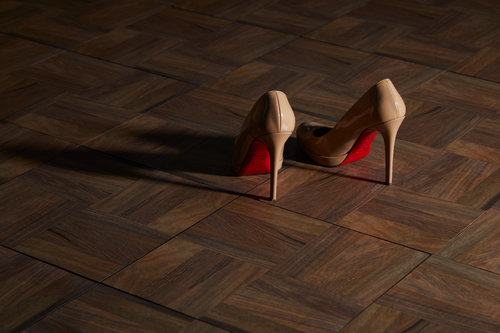 Dance Floors / Event Floors
Garage Floors / Basement Floors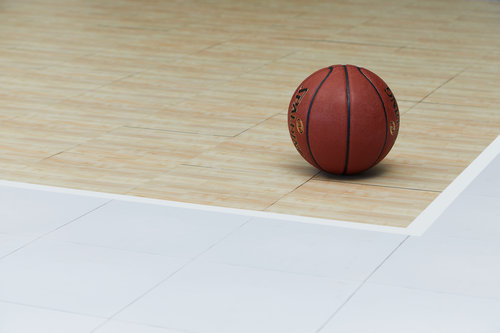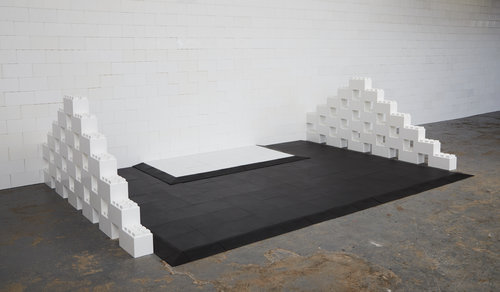 Exhibit Floors / Display Floors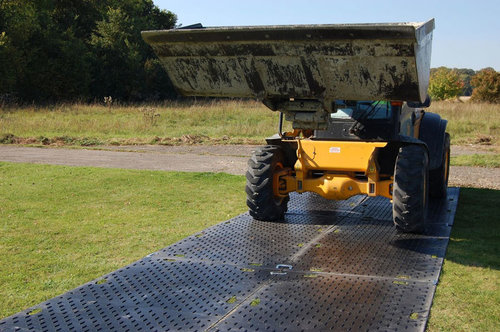 EverBlock® manufactures a complete line of modular flooring systems to meet your various needs. From dance floors, to tent flooring and from stadium turf protection systems to exhibit flooring, EverBlock has an interlocking flooring system for your specific application. Hotels, tent and event companies, stadiums, arenas, exhibit builders, and residential and corporate users all utilize EverBlock Flooring to meet their flooring needs and requirements.
EverBlock also offers a line of durable industrial access mats, that provide a safe support base to allow access for vehicles and equipment over soft ground surfaces.  From access for trucks to protection of sensitive lawn and sports turf surfaces at events, EverBlock AM ground protection matting meets the needs of all types of businesses and facilities.
OUR MODULAR FLOORING SOLUTIONS: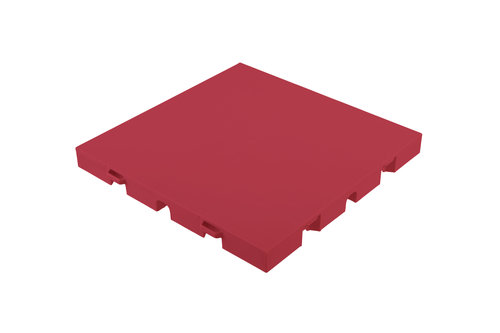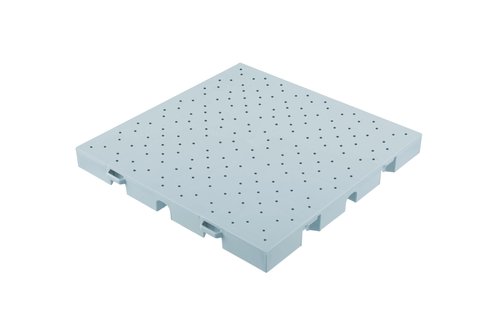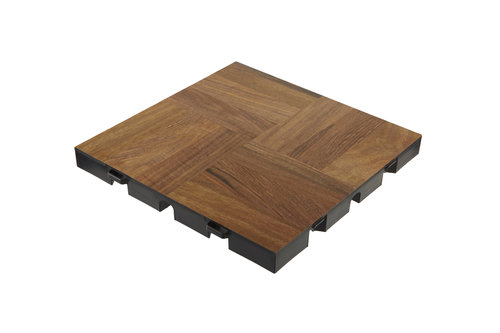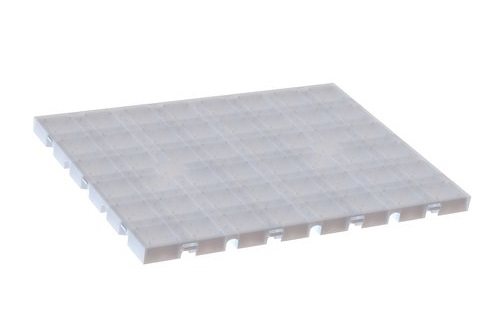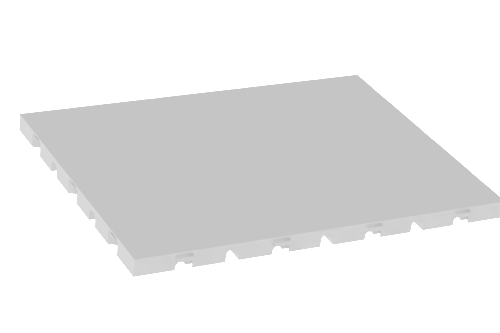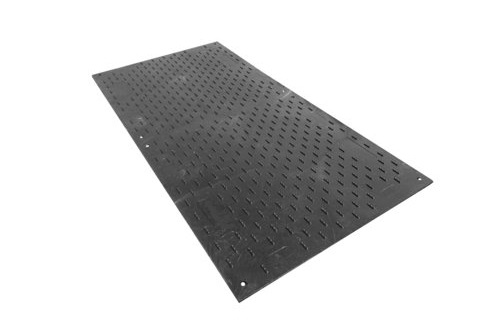 WE OFFER:
Ground Protection Mats
Raised Flooring and Risers
OUR FLOOR VERSIONS WORK TOGETHER TO CREATE A COMPLETELY INTEGRATED FLOORING SYSTEM
Each EverBlock floor version contains unique features specific to its application, yet the modules work together and can interconnect, providing the ultimate in flexibility.  For example, our dance floors will fully connect to a surrounding tent floor to create a seamless overall look for your event.
Our wood finish modules work with our solid colored floors, enabling you to create a fantastic game court that mimics the look of professional arena floors.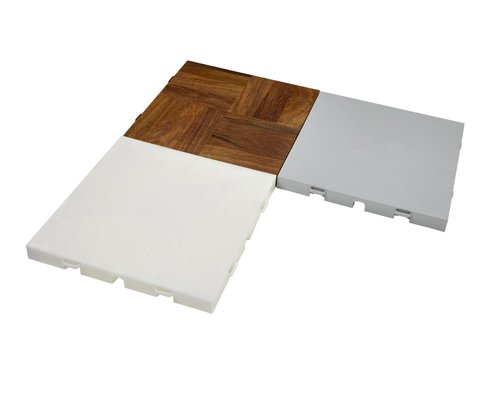 Our various floor versions work together on the same site
WE INCORPORATE THE LATEST IN MODULAR FLOORING TECHNOLOGY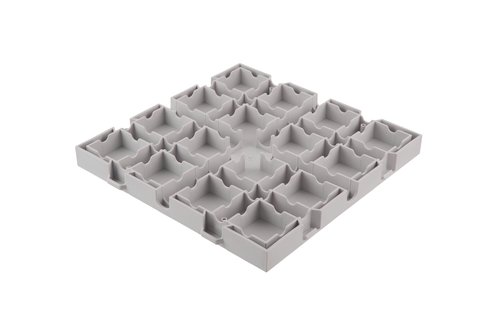 Structural cross ribs and drainage channels are standard on all EverBlock floor tiles
EverBlock incorporates the latest technology in modular flooring design and incorporates the latest aesthetic trends, the most advanced connection system technology, and a focus on structural strength. EverBlock Flooring was designed by one of the pioneers in modular flooring systems, Arnon Rosan, who has had over 25 years of experience designing, manufacturing, and installing millions of square feet of modular flooring throughout the world.
OUR SYSTEMS ARE QUICK AND EASY TO INSTALL AND REMOVE
All EverBlock Flooring interconnects using EverBlock's propriety quick-connect locking system, providing incredible durability, while being easy to connect and disconnect. Simply slide sections into position and step down on tiles to connect. To disconnect simply tip sections upwards, disconnecting the specialized locking tab and disconnecting the section.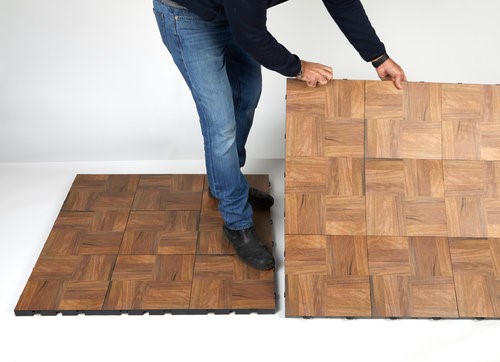 EVERBLOCK FLOORING IS DURABLE AND LONG LASTING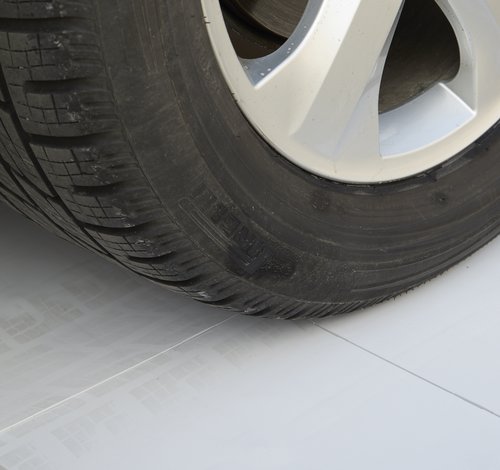 Every EverBlock Flooring version is manufactured in a high-impact Polypropylene co-polymer that contains UV inhibitors for outdoor protection in direct sunlight and is chemical resistant and easy to clean.
All of our flooring is completely waterproof, including wood finish dance and event floors.
Our modular flooring systems can support tremendous weights and can handle the traffic of large scale events and gatherings.
EVERBLOCK FEATURES INTEGRATED CABLE CHANNELS
EverBlock Flooring modules contain structural cross-ribs for additional strength and integrated cable and drainage channels on the underside, which enable you to run networking and power cables under your floor and allow rain and water to flow underneath the floor.  You can also run LED lights to illuminate translucent versions of the floor, for dramatic effects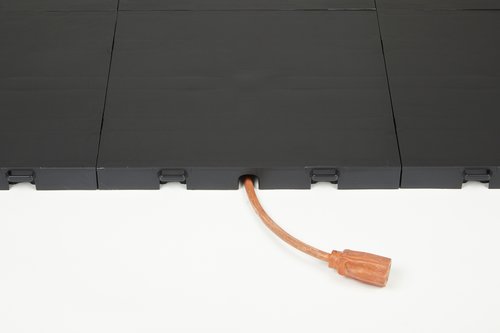 Run power and networking cables under your floor
RE-USEABLE AND RE-CONFIGURABLE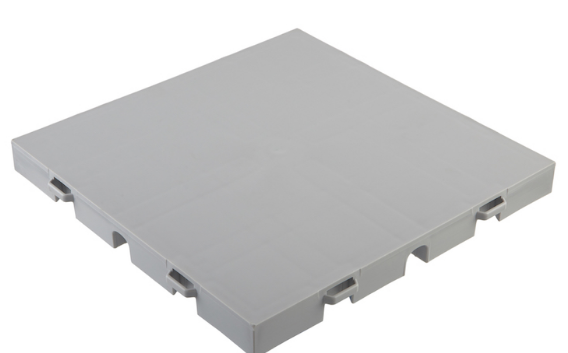 EverBlock Flooring transports in pre-assembled 3ft x 3ft or 3ft x 4ft sections, depending on your preferred size.  These section sizes are ideal for fast installation and removal as they can be handled by one person comfortably.
66 pre-assembled sections can be loaded on a standard pallet, allowing for 594 to 792 square feet to be transported on a single pallet.
ALL OF OUR FLOORS STORE EASILY AND TRANSPORT COMPACTLY
EverBlock Flooring is completely re-useable.  When your event or function is over or when you are moving or need to reconfigure your space, simply disconnect EverBlock tiles and transport to the next location.  It is a highly profitable rental item as well, allowing party and tent rental companies re-coupe their investment in only 3-4 rentals.