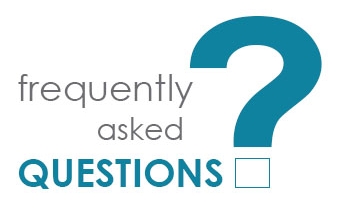 WHAT TYPE OF FLOORING DO I NEED?
Depending on your specific application, we have several different types of flooring that may work for your needs.  Under the menu items above, there is a list of applications for which our floors are suited.  In each application section there is a list of the products that are ideal for the specific use.   You can click on each product to see more details and specification or go here for an overview.
---
HOW MUCH FLOORING DO I NEED?
We can help you figure out the number of square feet of flooring that you need.  Typically, you take the length of the space multiplied by the width of the space to get the total number of sq/ft of floor (i.e. LxW). In some cases, if you have an irregularly sized area you may need to measure the total square footage in sections and add the sections together.  By providing us with a floor plan we can help you figure out the number of square feet you require.  You can also use our online 3D virtual builder to build out your space (and any color patterns) and figure out the number of sq/ft required for each color.
Note that we offer two different module sizes and one mat size.  EverBlock 1 is a 12″ x 12″ module, which is 1 sq/ft in total.  EverBlock 2 is 18″ x 24″, which is 3 sq/ft in total.  It is less expensive to build a floor with EverBlock 2, but you get a little less flexibility or "resolution" to make patterns or designs.   A combination of EverBlock 1 and 2 is usually best for larger floors in which you want to add some detail, such as a dance floor or patterned floor within.
For the EverBlock Access Matting, each mat is 4ft x 8ft (48″ x 96″) or 32 sq/ft per mat.
---
HOW LONG DOES IT TAKE TO INSTALL EVERBLOCK FLOORING?
EverBlock 1 and EverBlock 2 flooring, when installed by an experienced crew, can be installed at the rate of about 1,000 sq/ft per person per hour from pre-assembled 3ftx3ft or 3ftx4ft sheets.   Dismantling your floor takes about half the time it takes to install the floor, when the proper tip and disconnect technique is used.
Most of the time for installation involves making sure the product is close to the location of installation, so that you don't have to walk back and forth to get flooring sections and then to place them into position.
---
IS EVERBLOCK FLOORING MANUFACTURED IN THE USA?
Yes! EverBlock Flooring is 100% manufactured in the USA, at our molding plant in Stony Point, NY.
---
IS EVERBLOCK FLOORING MADE FROM RECYCLED MATERIAL?
Yes… and no. All of our Dance Floor (wood look) versions are manufactured using 100% recycled material.  All Black EverBlock flooring is also manufactured using 100% recycled material.   The other flooring colors are manufactured using new material, in an effort to maintain color consistency and quality.
We are always working with our material suppliers to obtain quality recycled product that can be used in colors other than Black, but at this time have not found a feedstock that we are comfortable with.
---
HOW LONG HAVE YOU BEEN IN BUSINESS?
We have been in business just about 3 years (as of the beginning of 2018).  The founder of our company has over 25 years experience in the modular flooring industry and was a pioneer in designing, patenting, and refining many of the modular floors in-use today. He has built and sold two different modular flooring businesses, with EverBlock being his latest venture.
---
WHAT IS YOUR RETURN POLICY?
Unused product may be returned in its original packaging for a 15% re-stocking fee, plus round trip freight.  We encourage you to think carefully about your order and about your specific needs, as the cost of returning flooring can be quite high for both parties.   We do not accept returns of used or damaged product.
---
IS EVERBLOCK FLOORING FIRE RATED?
Yes. EverBlock Flooring has been tested to both UL94 HB (Standard for Safety of Flammability of Plastic Materials for Parts in Devices) and ASTM D2859 (Standard Test Method For Flammability of Finished Textile Floor Covering Materials), two standards commonly used in the industry.