EverBlock Flooring Features and Specifications
All EverBlock Flooring modules incorporate unique features designed to make each flooring version ideal for the specific application. We offer flooring for access and comfort, ground protection, and decorative uses.
OUR FLOORS ARE USED FOR:
Wet Area Flooring
Raised Floors and Risers
Military Shelter Flooring
Floors for EverBlock Building Blocks
EverBlock Flooring Versions:
TILE SIZES:
12″ X 12″ – STANDARD TILE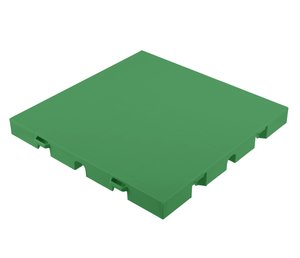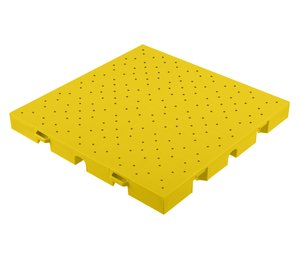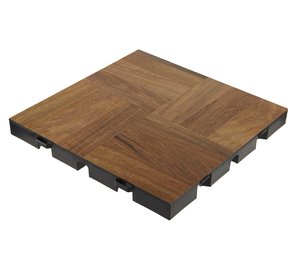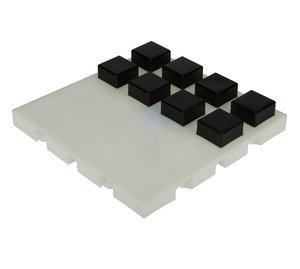 Base Tile (DT w/Connector Lugs)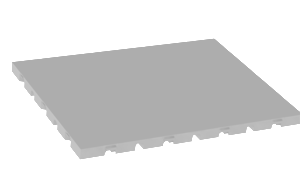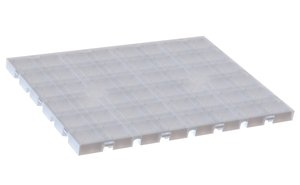 Top Surfaces:
Solid Top (ST)* – Smooth, uniform surface
Drainage Top (DT) – Contains drainage holes for water flow and aeration
Dance Top (Dance) – Laminated top in wood grain or other finish
*Add EverBlock Connector Lugs to ST version to use EverBlock Flooring as a base for EverBlock Building Blocks. 
EverBlock Flooring Features:
Easy to install and remove
Compatible, so that different versions connect with each other, allowing you to combine systems (i.e. tent floors with dance floors, wood grain with solid colors, etc.)
Transports compactly in larger sheets or in tile form, on pallets or on our specialized transport carts
Manufactured using durable hi-impact polypropylene
Made in the USA
100% recyclable
Water proof and weather, UV, and chemical resistant
Specialized channels allow water flow underneath the floor
Incorporates cable channels for LED lights,  power and networking cables
Contains multi-directional structural ribbing for added durability
Compatible and interlocks with EverBlock® modular building blocks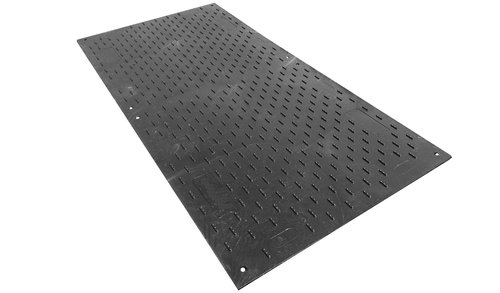 EverBlock Ground Protection Matting Features:
Easy to install and remove
Manufactured using Durable HDPE, which supports vehicles and equipment
Unique connection links that allow you to connect panels to each other to create roadways and platforms
Water proof and weather, UV, and chemical resistant
Hundreds of traction nubs on the surface for greater safety and slip-resistance
Detailed Specifications (Click Below):